Welcome
Thank you so much for visiting our wedding website! We are so excited to celebrate our special day with our family and friends. This website contains wedding day details, travel information, and much more - check back for updates!
Our Story
Robert Louis Hernandez & Victoria Velasco Bautista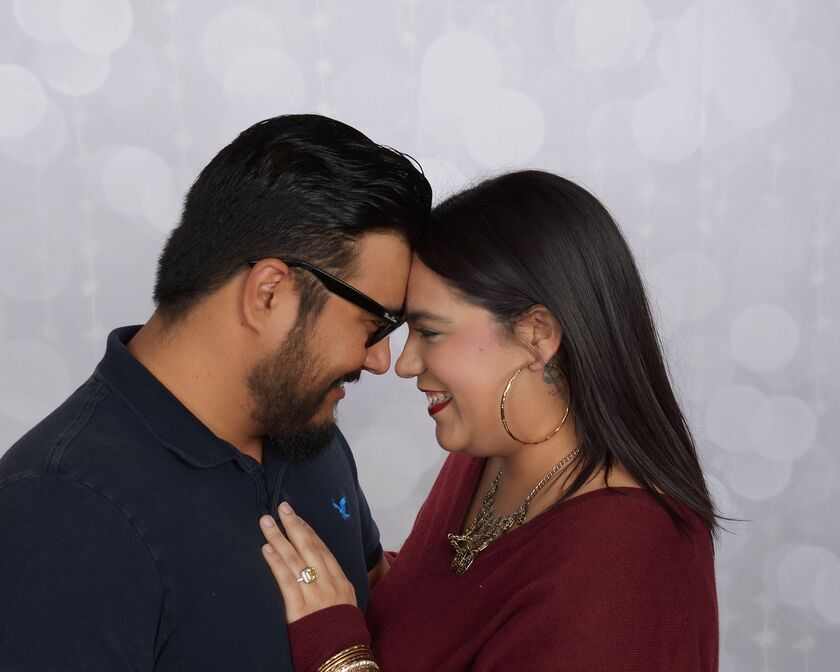 Our souls met three years ago and had a pure connection. We both have daughters the same age (three back then) and being single parents we had endless talks about life, hopes, dreams, and everything in between. We just bring out the best in each other. We could not imagine our lives without each other! We love being a family and can't wait to share our best day ever with our friends and family!

Hazel & Kamila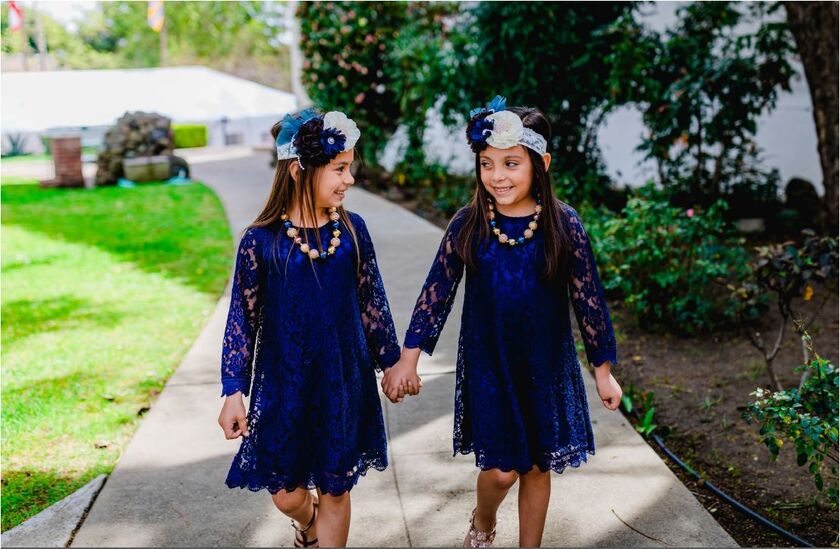 Our girls are best friends and sister souls.
He asked...I said yes!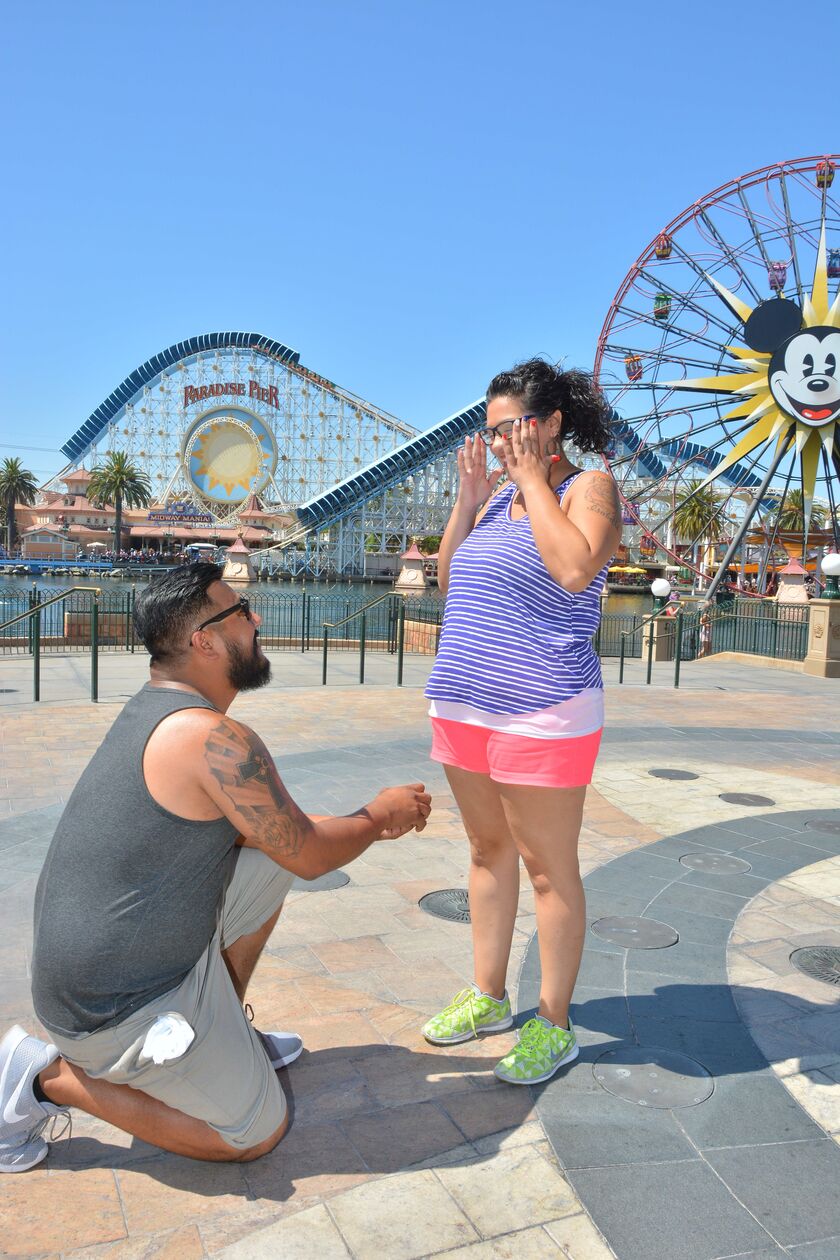 Where else but the most magical place on earth...Disneyland! A family vacation at Disneyland was planned for the week of 4th of July. The girls' first visit, including Victoria! Robert began the first day with a big surprise! He proposed!! Dreams are coming true...
The Wedding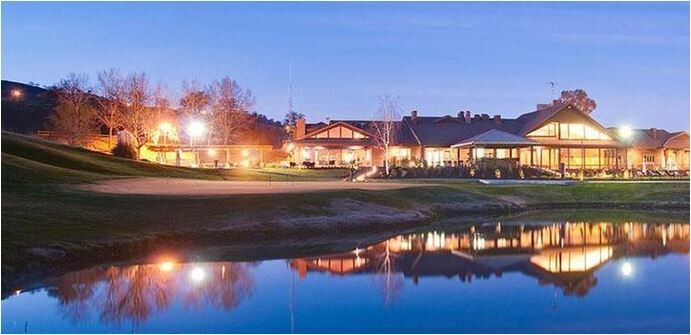 Saturday, March 23, 2019
Attire: Formal
Ceremony
Diablo Grande Golf & Country Club
9521 Morton Davis Dr, Patterson, CA 95363, USA
Reception
Diablo Grande Golf & Country Club
9521 Morton Davis Drive, Patterson, CA
Tucked away in the rolling hills of ranchlands is Diablo Grande Golf and Country Club. Populated with creeks, canyons, native wildlife, prestigious oaks, vineyards and golden hillsides.http://www.golfdiablogrande.co...
Wedding Party
Danielle Hernandez - Maid of Honor
Well what can I say; Danielle has been nothing but super supportive of mine and Robby's relationship since day one. Even though she is Robby's sister she has always treated me like family since day one. I am very excited to be gaining such an amazing sister! I know you will always be there for me as I will be for you! I was so honored when she accepted to be my Maid of Honor. I love you and thank you for everything!
Lacey Kohl - Bridesmaid
Lacey and I have been friends since high school! She has been there for me through thick and thin. So many great memories! No matter what the situation, she has been there for me. Even when we didn't see each other much after high school because of school, we could pick up right where we left off every time. It is nothing but non-stop laughs when we are together. As soon as I got engaged I knew she just had to be part of our big day!
Brayona Kohl - Bridesmaid
Oh man, Brayona, we have had some great times. If you know me and Brayona you know that we are trouble when we get together. Watch out because here we come! From amazing memories of you and Lacey trying to get ready in the morning, the Fig house and then of course our Fair trips and Fall Festival memories. We have had some great memories and are so happy that you are part of our big day.
Sammy Valine - Bridesmaid
Oh where to start! So much history! Sammy and I grew up together, watching our brothers play sports. They played every sport so we were the little sisters that got dragged to every single game. From pop-warner football to commentating from the stands in basketball, remember "viajando!". So glad to have you standing by my side during our special day!
Juliana Santos - Bridesmaid
Juliana has been a good friend since we were kids. Growing up in a small town you grow up and go to school with the same group of kids your whole life and man I'm glad we became friends. We have had so many great times together. I always laugh when I hear someone say "bictoria" because it instantly makes me think of you. Thank you for being part of our special day.
Kiona Arechiga - Bridesmaid
My girl Kiona! We clicked and hit it off since day one that we met! I remember even telling Robby yeah me and Kiona are going to get along great because we're both a little bit crazy! There was no way I wasn't going to have you be part of our big day! You have treated me like family since day one and I am very thankful for that and the friendship that has formed.
Casandra Aguilera - Bridesmaid
My girl Casandra! We have become real close in the short amount that we have been friends. I knew right away that I wanted to her to stand by my side when I say I do! I know that in any situation you got my back!
Makenzie - Flower Girl
Kenzie girl, won my heart over since day one. She is a little firecracker just like her momma and is going to be the best flower girl ever! Sweet, sassy and smart!
Hazel & Kamila - Attendant
Mario Hernandez Jr. - Best Man
My only brother and best friend would be my only choice to stand by me on this best day ever!
David Hernandez - Groomsman
My cousin and one of the original "F" Street Hernandez hoodlums!
Daniel Juarez - Groomsman
My future brother-in-law and a member of our family since 2005.
John Flores - Groomsman
More Hernandez cousin hoodlums from "F" Street.
Ricardo Arichega - Groomsman
My primo and I already did the wedding rehearsal at my mom and dads wedding back in '91.
Jeff Sewell - Groomsman
My Uso and partner in crime at all the family functions!
Michael Aguilera - Groomsman
My primo and the original partner in crime and part of the "F" Street hoodlums!
Zeke Bautista - Ring Bearer
My future nephew-in-law has class! Go Dodgers and Rams!